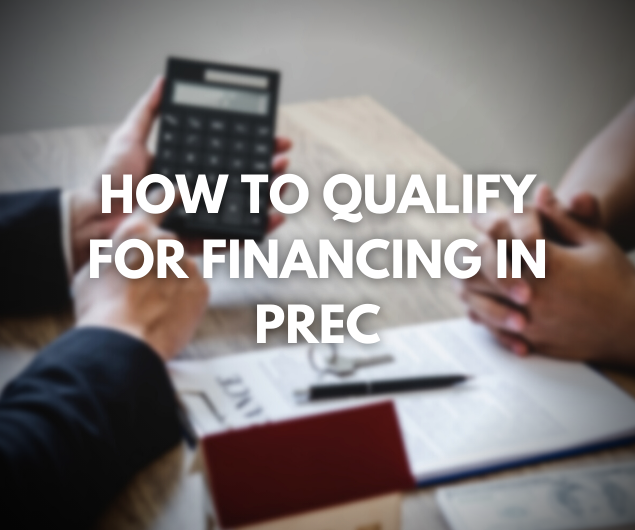 Realtors often ask, "how do I qualify for financing in PREC?"
If you have been in the real estate industry for a while, you have probably heard, getting mortgages in a corporation is extremely difficult.
Well… let's clear that misconception!
Some rumors associated with qualifying for financing in PREC
Banks don't like corporation when it comes down to real estate investing
Banks don't work with corporation on residential mortgages
Banks charge higher interest rate when you qualify to buy investment properties in corporation
Banks works with corporations if you have a small business in the corporation

So, when my Stock Hacker Academy student Andre Matos shared how he got himself financing in his holding company with an A-lender, I couldn't help but invite him to be our guest on our YouTube Channel, and grilled him over his secrets!
Andre is a Home Financing Advisor at Scotiabank. His wife is a physician that operates her practice out of her medical professional corporation. They have acquired multiple properties using a holding company structure.
Let's hear directly from what Andre has to say…
Scotiabank isn't the only one though. Over my time, I have spoken to a few different lenders and mortgage brokers that are willing to finance mortgages held in the corporations as well.
Some things to remember…
As a Realtor, if you decide to own rental properties in a PREC…
Some traditional mortgage brokers may or may not be able to get your financing. But, there are a few other options available depending on your situation.
Own properties in trust for the corporation via trust agreement
You can find out more about this type of property ownership via this post here. The downside of owning the properties in your personal name is that they can eat up your credit limit pretty easily. If you have a goal of having a large real estate portfolio, owning properties in your personal name may limit the opportunities to buy more properties in the future.
Work with banks that are willing to lend directly to your corporation
Almost all the banks are willing to lend directly to a corporation. Typically, you have to approach the bank directly/ work with other lenders who will then decide how much to lend.
Different banks might have different cash flow requirements. A bank that I have worked with in the past, required a cash flow coverage ratio of about 1:2. This means that the rent has to cover all the expenses including the mortgage payment by 1:2.
This bank would take into account my business income from multiple sources of businesses (in the corporation and business that I own personally) and qualify us for financing based on all of my income source AND the cash flow of the rental properties.
By owning rental properties and qualifying for mortgages directly inside the corporation, your personal credit report might or might not be affected by these mortgages.
If it doesn't, it will likely give you an edge in qualifying for more mortgages in the future, assuming your goal is to grow your portfolio to fund your retirement.
Documents you would need if you qualify for financing directly in PREC
Financial statements with Notice to Reader report for the last two years (it's okay if you don't have two years when the corporation is brand new)
Corporation by-law, shareholder registry, director resolutions
T2 corporation tax return with the proper rental schedule filled out showing the rental income and expenses for each property for the last two years
Notice of Assessments issued by CRA from the last two years
Rent roll
Property tax bills, rental agreement
All other documents as required by the specific bank
I feel humbled to acknowledge that I have helped many realtor / real estate agent clients achieve successful financing in PREC's. My team specializes in helping our clients minimize their taxes and help them build their profile helping them achieve their goals faster.
You can use this link to book an appointment and speak to a qualified accountant. Let's help you qualify for financing in a PREC!
Until next time,
Cherry Chan, CPA, CA
Your Real Estate Agent Accountant